Trucks & Machinery
To manage the increasing demand for quality used Trucks and Construction Machinery a new division has been created. The specialist knowledge of our staff is utilized to source and supply various heavy trucks and earthmoving equipment.
We are able to supply reliable, well maintained equipment from major European fleets, NATO and UK MOD ex reserve stock at competitive prices.
Services
Sourcing, preparation, modification, transport, shipping and export documentation are all handled by this division.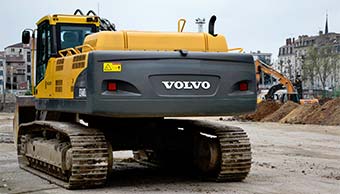 Popular Desinations
Popular destinations for these equipment are Africa, Middle East, Asia, Australia And Central & South America.
Who uses our services
Industries who use our services are :
Construction companies, Power/Utility companies, Mining operations, Mineral exploration, Forestry and Farming companies
For any requirements please e-mail details to Machinery Department at kingfix@btconnect.com
Recent Exports
KOMATSU WHEELED LOADER to Readymix Concrete plant in North AFRICA.
MERCEDS UNIMOGS to ASIA for support in Mining operations.
4x4 TIPPER TRUCKS and WHEELED LOADERS to SOUTH AMERICA for Mining operations in remote zones.
LIEBHERR 100 TON MOBILE CRANE to Construction company in MIDDLE EAST.
CATERPILLAR EXCAVATORS to NORTH AFRICA for Construction company.
IVECO TRACTOR units to AFRICA for logistics company.
MERCEDES ACTROS DRUM MIXER Trucks to MIDDLE EAST Readymix company.
4x4 CARGO TRUCKS to AFRICA for aid agency delivery operations.
VOLVO EXCAVATORS to ASIA for Construction company.
JCB WHEELED LOADERS to construction company in MIDDLE EAST.
HINO TIPPER TRUCKS to MIDDLE East Quarry operator.
CATERPILLAR WHEELED LOADER to Middle East Readymix and Precast Concrete company.
Heavy Trucks
Brands of heavy trucks regularly shipped
MERCEDES
MAN
VOLVO
IVECO
SCANIA
DAF
HINO
LEYLAND
BEDFORD
Variants/ Body Options
Different variants available are: Tractor Unit, Tipper, Mixer, Concrete Pump, Crane Truck, Cargo Truck, Waste Truck etc.

Special Trailers also available such as Low loaders for machinery transport.
Machinery
Construction / Earthmoving machinery brands we ship
CATERPILLAR
VOLVO
KOMATSU
KUBOTA
CASE
JCB
LIEBHERR
DEMAG
Types of machinery available
Different types of heavy duty machinery available are:
Bulldozer, Wheeled Loader, Tracked & Wheeled Excavators, Grader, Off Highway & Articulated Tippers, Tracked & Wheeled Cranes